Department : ZOOLOGY
Introduction
This is a Post-Graduate department which has initially affiliated under Hemwati Nandan Bahuguna Garhwal University Srinagar later on Sri Dev Suman University became the affiliating University. The department was established in 1996 subsequently, it was upgraded as a Post Graduate in 2005 with 10 seats. Currently 240 seats in B.Sc. (ZBC) & 15 seats in M.Sc. are sanctioned by the University. In addition to the college library the department also possess well maintained library with a collection of 500 reference books for the post graduate students. PG laboratory are well equipped to learn basic laboratory skills and basic technical skills, the major laboratory equipments are CENTRIFUGE, SPECTROPHOTOMETER, BOD CHAMBER, AUTOCLAV, PH METER, LAMINAR AIRFLOW CHAMBER, AGAROSE GEL ELECROPHOROSIS UNIT, MICROTOME, STUDENT MICROSCOPE, STERIO ZOOM MICROSCOPE, COMPUTER WITH INTERNET FACILITY, DEEP FREEZER, WATER SHAKER BATH, DISTILLATION PLANT, CHROMATOGRAPHY CHAMBER ETC. Teaching is done in a very scientific manner with the help of LCD, Overhead projectors, Slide projector. The important academic contribution of faculty member is that running major research project under Science & Engineering Research Board (S.E.R.B) (S.E.R.B).F.No.E.C.R./20 16/001291/ Date 21-03-2017, have further strengthen the department. The department has qualified and experienced faculty. Presently three permanent faculty members are working in the department: Dr. Naveen Chandra Khanduri (Assistant Professor) & Dr. Anjana Farswan (Assistant Professor).
News
Faculty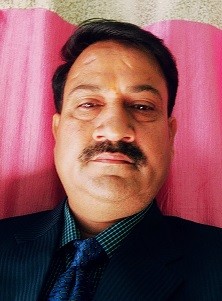 Dr. NAVEEN CHANDRA KHANDURI
(ASST. PROFESSOR ZOOLOGY)
M.Sc. ZOOLOGY, D.PHIL.
khandurinc12@gmail.com
---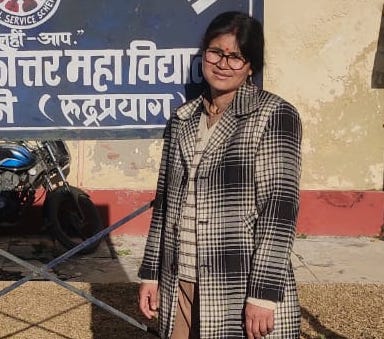 Dr. ANJANA FARSWAN
(ASSISTANT PROFESSOR ZOOLOGY)
M.Sc. ZOOLOGY, D.PHIL
anjanaprabhakar9@gmail.com
---
Event